Stocking Drive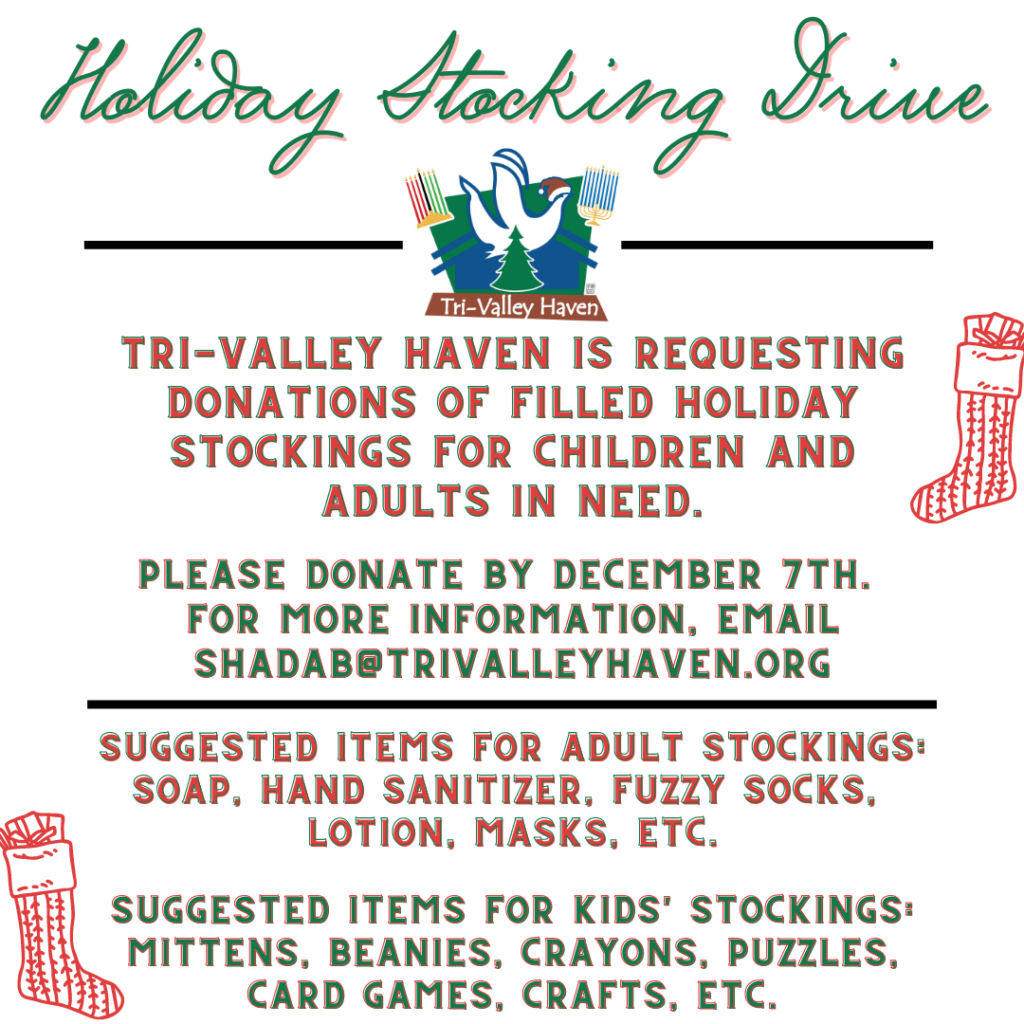 Every year Tri-Valley Haven helps survivors of domestic and sexual violence, low income and homeless families celebrate the holidays by providing them with gifts and food. This season, we anticipate the Haven's Holiday Program will serve over 3,500 Tri-Valley residents in need by furnishing them with holiday food, a festive stocking and gift cards.
Together we can serve all Tri-Valley individuals in need. Thank you for your generous support.
Please drop off donations at Tri-Valley Haven's Community Building, 3663 Pacific Avenue, Livermore, CA 94550;
Tri-Valley Haven's Community Building is open Monday – Friday from 9 am – 5 pm.
Gift Card Donations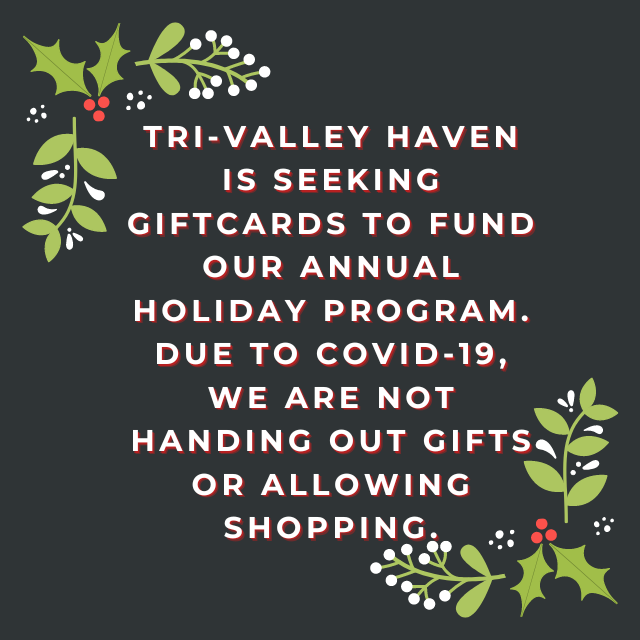 In order to make this year's holiday program a big success, we are seeking community donations. Cash is the most helpful as it allows us to focus on the program's biggest needs. Tri-Valley Haven is also requesting $20 Target and $20 Safeway gift cards, so families can shop for holiday items of their choice, and stockings.