Bilingual Case Manager (DV)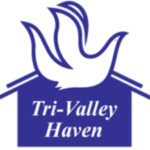 Creating Homes Safe From Abuse
General Responsibilities: Under the direction of the Shelter Manager, the Bilingual Case Manager will provide direct service in a sensitive, non-judgmental, informative, and effective manner to domestic violence and sexual assault survivors and their children who are clients of Tri-Valley Haven.
General Requirements: A bachelor's degree is preferred, with a year's relevant experience, preferably in nonprofit work. Soft skills – trauma informed, observant, empathetic, good listener, independent and passionate about helping domestic abuse survivors. Two years minimum experience with computers, client data management experience a plus. Knowledge of mental health services in Alameda County. Knowledge of homelessness and violence toward women and children. Bilingual Spanish, or Farsi/Dari, or Cantonese/Mandarin required. The successful completion of our Agency's Training within 6 months of employment (if not before) is required. Ability to work successfully in a fast-paced work environment and with client emergencies at a shelter site in person.
AREAS OF RESPONSIBILITY
I. CASE MANAGEMENT
A. The primary responsibility of the case manager is to work directly with residents of the domestic violence shelter, on site. Assist clients with a case plan and next steps for healing, stability and housing.
B. Appropriately refer clients to agency resources (counseling, legal clinic, housing services, food pantry and thrift store), as clients work towards self-sufficiency.
C. Partner with various program and shelter staff, as well as with community-based programs to explore best possible options for clients as they move forward in their healing journey.
D. Maintain master binders for all original client related materials. Accurate and timely data entry of all provided services in compliance with funding guidelines.
E. Responsible for maintaining healthy professional working relationships with the staff of public and private agencies that provide resources to Tri-Valley Haven clients.
F. Advocate for client benefits, housing, childcare, children's services, employment, job training, budgeting, food, clothing, legal services, medical resources, and other sources of assistance for their Tri-Valley Haven clients.
II. DIRECT SERVICE 
A. Collaborate with sexual assault services team in tracking services provided to survivors of sexual abuse.
B. Handle crisis calls on the 24-hour crisis hotline following training.
C. Complete one week of back up shift service per quarter.
D. Screen and interview potential residents and, when appropriate, conduct intakes.
E. Responsible for complying with laws and guidelines pertaining to domestic violence and sexual assault service provision as specified in training and protocols.
F. Help shelter staff in enforcing house rules and maintaining security, order, and efficiency within the shelter. Maintain absolute client confidentiality.
G. Record all client interactions and submission of a daily log.
III. GENERAL TASKS 
A. Attending staff and agency meetings as needed.
B. Submit accurate timesheets at the end of each pay period.
C. Participate in community/agency fund raising and special events as required.
D. Makes community education outreach presentations as needed.
E. Must have a valid California Driver's License and an insured automobile that employee will use as necessary for agency related business, including transportation of clients.
F. Must maintain a good Motor Vehicle Record (MVR) in order to be able to drive for the agency.
IV. OTHER TASKS AS ASSIGNED BY THE DV SHELTER MANAGER, DIRECTOR OF DOMESTIC VIOLENCE SERVICES, AND/OR THE EXECUTIVE DIRECTOR WITHIN THE SCOPE OF TRI-VALLEY HAVEN'S MISSION.
V. ADA ESSENTIAL TASKS
A. Working alone
B. Working in high stress situations
C. Working in emergency situations
D. Working off-shift/rotating schedule
E. Good reading vision
F. Sitting
G. Good communication skills
H. Specific knowledge or education
I. Learning ability
J. Operation of motor vehicle
K. Good distance vision
L. Ability to speak clearly
M. Ability to discriminate speech
N. Reasoning and thinking skills
O. Ability to problem solve
P. Typing or keyboarding skills
Q. Lifting 10 to 20 pounds
R. Carrying 10 to 20 pounds
S. Gloves or hand protection
Hiring Range: $23.44 – $28.64 per hour
Job Features
| | |
| --- | --- |
| Job Category | Domestic Violence Services |