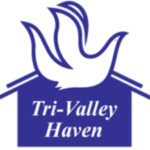 Creating Homes Safe From Abuse
General Responsibilities: Under the direct supervision of the Lead Sexual Assault Services Advocate, the Sexual Assault (PREA) Advocate will spend their time providing advocacy and crisis counseling to incarcerated survivors, while meeting OES-SA contract requirements. The Sexual Assault (PREA) Advocate will also co-facilitate sexual assault support groups through psychoeducation and art within jail and/or prison facilities.
General Requirements: Bachelor's degree with one year's experience working with survivors of sexual assault.  One-year experience in a non-profit setting. Excellent writing ability; public speaking skills; intermediate to advanced computer skills. Ability to work independently, manage time and tasks effectively.  Knowledge of violence toward women and children issues.  Bilingual/ Fluent Spanish preferred.  Completion of Agency Training within 6 months of employment (if not before).
AREAS OF RESPONSIBILITY
I. OUTREACH AND CLIENT RESOURCES
A. Responsible for outreach within the jail/prison and to sexual assault survivors. Assist with SA training and represent Tri-Valley Haven in a professional manner to the community.
II. CLIENT ADVOCACY
A. Provide assessment and direct services to victims of sexual assault in detention facilities.
B. Practice and maintain professional boundaries with clients at all times.
C. Provide ongoing advocacy and case management services to sexual assault clients and their significant others in the community, within the jail system, and at Tri-Valley Haven sites.
D. Accompany clients to social service, court and other appointments, as needed.
E. Respond to crisis line calls and serve as back-up for the crisis line.
F. Provide advocacy and support on SART (Sexual Assault Response Team) calls at Highland (Oakland) and Washington (Fremont) hospitals.
G. Conduct and/or assist support groups for survivors of sexual assault.
H. Responsible for complying with all laws, CPS reporting, elder abuse reporting, 5150 laws and suicide assessment.
III. COMMUNICATIONS
A. Assist with blog posts as needed.
B. Assist with special events coordination, such as Sexual Assault Awareness Month and Domestic Violence Awareness Month Activities.
C. Participates in yearly Tri-Valley Haven events in and around the community.
IV. COMMUNITY EDUCATION
A. Conduct presentations as needed within the jail/prison facilities.
B. Schedule and complete one ride-along per year with officers from local law enforcement agencies.
V. GENERAL TASKS
A. Maintain Sexual Assault Advocate Status by attending at least 8 in-service trainings per year, and provide advocacy services as needed in conjunction with community presentations.
B. Must pass background clearance to enter jail/prison/detention centers.
C. Attends all department and mandatory organization meetings.
D. Participates in community fundraising and special events as needed.
E. Must have a valid California driver's license and an insured automobile that employee will use as necessary for agency related business, including transportation of clients.
F. Must maintain a good Motor Vehicle Record (MVR) in order to be able to drive for the agency.
G. Must be vaccinated.
H. Must be within 45-minutes of SART calls at Highland and Washington Hospitals.
Hiring Range: $21.90- $26.76 per hour
(5% pay differential for fluent Spanish, Cantonese, Mandarin, Hindi, or Tagalog bilingual language skills)
Job Features
| | |
| --- | --- |
| Job Category | Sexual Assault Services |