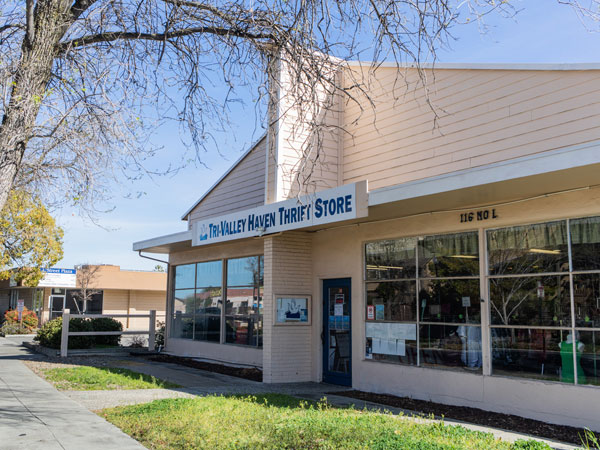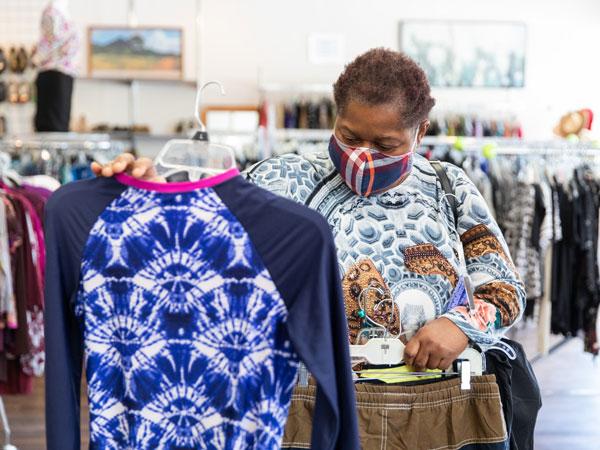 Tri-Valley Haven's Thrift Store sells items at great prices and all proceeds go to Tri-Valley Haven programs! A true treasure hunter's delight awaits you at our new and improved store. The Haven's Thrift Store is clean, bright, stuffed full of amazing bargains, and ready to serve the community. It's a win-win, you can benefit our services by shopping or by donating. Clients in our shelters also receive vouchers to shop at the store for free for themselves and their children.
Address: 116 N L Street in Livermore
Hours: Tuesdays – Saturdays 10:00am to 5:00pm.
*Donations hours: Tuesdays & Thursdays from 11am – 1pm.
Tri-Valley Haven shelter residents are able to shop at the thrift store for free. Any proceeds the store makes helps to support Tri-Valley Haven's programs. Thank you for your support.
To contact the store by phone, please call (925) 449-1177. Please call ahead if you have certain items such as furniture to see if the store has the capability, thank you.