CRISIS LINES >> 925.449.5842 or 800.884.8119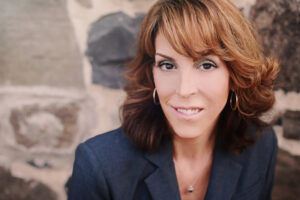 Christine Dillman, MBA
Executive Director
Christine has flourished in the non-profit sector for over 25 years and began working at Tri-Valley Haven in 2001. She received her BA from Brandeis University and her MBA in Finance from the University of California, Davis. Christine has been on the board of directors of the California Coalition Against Sexual Assault (now Valor). Christine now serves as Treasurer of the Board for TVNPA. Christine's lifelong passion is ending violence against women and children.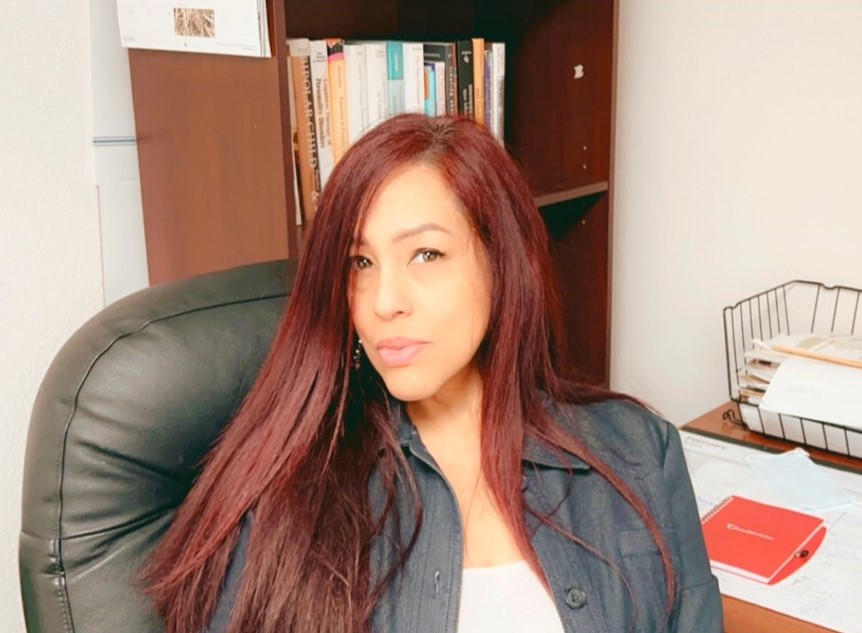 Carla Rosas
Director of Homeless & Family Support Services
Carla is a graduate of San Jose State University with a BA in Child Development. For over 24 years, she has advocated for victims of sexual assault and domestic violence as well as assisted low-income families to receive housing. Carla draws motivation from the clients she serves, and is proud to include providing supportive services to our community.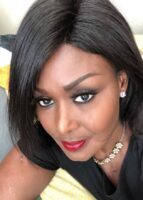 Sarah Bariya
Director of Sexual Assault Services
Sarah Edison Bariya has a JD degree and with over ten years of working with law firms and law related fields, she discovered her passion for advocating for the underserved population while working as CASA for the court system of the Eastern Panhandle area. She joined Tri-Valley Haven in 2015 where she has worked for the Homeless Services Department, Domestic Violence Services and she is now the Director of Sexual Assault Services with Tri-Valley Haven.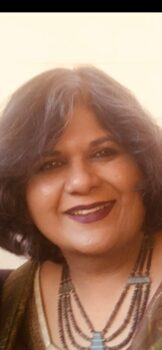 Sharan Aminy
Director of Domestic Violence Services
Sharan Aminy, is a UC Berkeley graduate with a major in Anthropology who has worked over 25 years in non-profits in various capacities.  Her work history includes linking individuals to resources, crisis intervention, disaster response services, child abuse prevention, family reunification and preservation. Sharan has worked in programs serving at-risk youth, the homeless, the formerly incarcerated, individuals impacted by domestic violence, gun and gang violence, and disaster response services. Sharan is motivated by a passion for social equity and justice to create safer and more caring communities. She finds fulfillment working alongside individuals walking the same path
Ranjani D'Costa
Director of Development
Previously working as a software engineer, Ranjani's passion for supporting nonprofits began with volunteering.
She was led into fundraising because of prior data skills. She believes that this when combined with relationship and interpersonal skills has a huge impact in seeking the right sources of funding for a nonprofit's vision.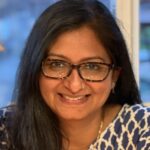 Shadab Ilkal
Executive Assistant
Shadab has a Master's in Marketing from the University of Pune, India. She worked in the hospitality and luxury goods industry for over ten years but has always fostered a deep desire to serve her local community. She found her true calling in the non-profit sector with Tri-Valley Haven. She ran the agency's Volunteer Program before moving into a management role. Shadab loves to meet and collaborate with new people – she can easily find common interests with them and uses that to forge new friendships. Shadab has great enthusiasm for fitness, learning, creative arts and traveling.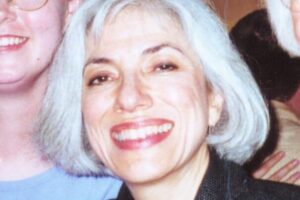 Vicki Thompson
Training Supervisor
Vicki has worked at the Haven since 1986. Her experience includes client services, staff and volunteer training, community education, and partnership development with law enforcement, local governments, businesses, schools, and medical providers.
Office Manager
Volunteer Coordinator
Communication Specialist
HR Specialist
Facilities Assistant
Contracts Manager
Budgets Manager 
Payroll Manager
IT Administrator
Rape Crisis Center Manager
Lead Sexual Assault (PREA) Advocate
Life Skills Instructor
Children's Advocate
Overnight for Shelters
Shelter Manager
Sexual Assault Advocate
Counseling Supervisor
Data Manager
Housing Specialist
Linkages Managers
Crisis Line Coordinator 
Cal Works Manager
Legal Clinic Supervisor
Thrift Store Manager
Thrift Store Assistant
Food Pantry Manager
Food Pantry Assistant
Food Pantry Driver
Pounds of Food Distributed
Connect with Us
Tri-Valley Haven Community Building:
3663 Pacific Avenue, Livermore, CA 94550
Counseling and Administrative Offices:
925.449.5845
Crisis Line:
1.800.884.8119
"Creating Homes Safe From Abuse"