If you are in immediate danger, call 911 right away.

If you are not in immediate physical danger, but are in a threatening or abusive environment and would like to talk to someone, you may call Tri-Valley Haven's 24-Hour Crisis Line anytime, day or night at 925.449.5842 or 1.800.884.8119.

Each year, Tri-Valley Haven receives approximately 4,000 calls for help. That is approximately 11 crisis calls every day, from local survivors in need. Trained staff or volunteers handle crisis calls compassionately and competently, 24 hours a day, 7 days a week, 365 days a year.

Tri-Valley Haven counselors provide crisis intervention and referrals to services including Domestic Violence Services, Sexual Assault Services, Restraining Order Clinics, Sex Trafficking Services, Homeless Services, Food Pantry, and Counseling & Support Groups. Counselors also offer referrals to other domestic violence shelters and resources within the Bay Area to callers whenever needed.

Tri-Valley Haven is dedicated to supporting all survivors of domestic violence, sexual assault and homelessness, regardless of sexual orientation, gender identity, race, age, religion, creed or disability. The Haven assists clients as they grow, heal and move positively forward in body and soul.
24/7 Crisis Line
Tri-Valley Haven's Crisis Line is the backbone of the agency's services and is often the first point of contact for individuals in crisis. The Crisis Line saves lives; It is available around the clock to individuals who have experienced domestic violence or sexual assault. The Haven's Crisis Line is always answered by a trained Domestic Violence and Sexual Assault Counselor who provide crisis intervention, referrals and other services. If you or someone you know is in crisis, please call 1-800-884-8119.
Advocacy
Advocacy forms the backbone of interventions to support victims of intimate partner violence and end the violence in their lives. Tri-Valley Haven advocates provide a lifeline to anyone in an abusive relationship. Advocates provide confidential services to victims, helping them navigate the court system and strategize for their safety. Haven advocates address a range of issues that victims must negotiate: housing, physical and mental health needs, financial support, children's issues, etc. Advocates also support survivors as conflicting feelings arise about their abusive intimate partners. Tri-Valley Haven also offers self-help support groups which provide important assistance to victims ending abuse in their relationships..
---
Prevention
As part of our mission, Tri-Valley Haven believes prevention is key. We teach classes on how to recognize the dynamics and pervasiveness of domestic violence and sexual assault. The Haven educates Tri-Valley middle and high school students on critically important violence prevention topics in a safe and age appropriate manner. Tri-Valley Haven Preventionists demonstrate bystander intervention methods as well as options to seek help. Haven staff work closely with local school districts to keep students safe.
Counseling Services
Tri-Valley Haven offers a variety of counseling and support group services in the belief that while healing is the necessary first step in re-building broken lives, more help must be made available to empower people to regain their sense of self, their sense of pride, and their sense of accomplishment.
We have gender neutral bathrooms for counseling clients at our Community Building.

When privacy is required or desired, we offer one-on-one therapy sessions with professional therapists for both adults and children, to address all domestic violence or sexual assault-related issues. Counseling sessions are initially free, and then available on a sliding scale. For counseling services or support groups, please call Tri-Valley Haven Community Building at (925) 449-5845.
Domestic Violence Support Group
Tri-Valley Haven offers a Domestic Violence Support Group for survivors of domestic violence in Livermore. This is a closed group, meaning participants must sign up in advance. This group runs 8 weeks at a time. No drop-ins please.
Art for Healing
Art can be an incredible way of healing from trauma in a safe, therapeutic way. We offer Art for Healing Groups for survivors of domestic violence and sexual assault. Because the participants express themselves through images rather than words, it is very effective for participants who speak little or no English. Our program is based on the curriculum developed by A Window Between Worlds in southern California.
Art for Healing in the Community: We incorporate Art for Healing workshops into our Domestic Violence and Sexual Assault Support Groups for survivors in the community. To sign up for one of our support groups, please call Tri-Valley Haven Community Building at (925) 449-5845.
Art for Healing at Shiloh: We offer a weekly Art for Healing Group in our Domestic Violence Shelter. Survivors are encouraged to express their feelings through visual arts. This group is one of the most popular we have ever offered. The exercises are fun, yet introspective and don't require previous experience or art skills.
Art for Healing at Santa Rita Jail: We offer weekly Art for Healing and Writing & Meditation for Healing Groups for incarcerated survivors at Santa Rita Jail in Dublin. We collaborate with Santa Rita Jail under PREA (Prison Rape Elimination Act) to provide crisis counseling and advocacy to incarcerated survivors of sexual assault. Currently we are only facilitating groups for women in medium security, however we hope to expand the program.
Shelter
Shelter and Housing
Tri-Valley Haven shelters women and children who are victims of violence and in need of a safe, confidential location providing supportive services. The Haven's shelter, aptly named Shiloh which means peace, has 30-beds. All TVH shelters accept families with boys and girls up to the age of 18 years. Each resident is assigned a counselor who works individually with her and her children. Case managers help clients with housing, legal, vocational, and financial needs. Each child at Shiloh receives an initial assessment to evaluate their physical and emotional needs. Counselors and staff members work with the mother to meet the needs of the entire family.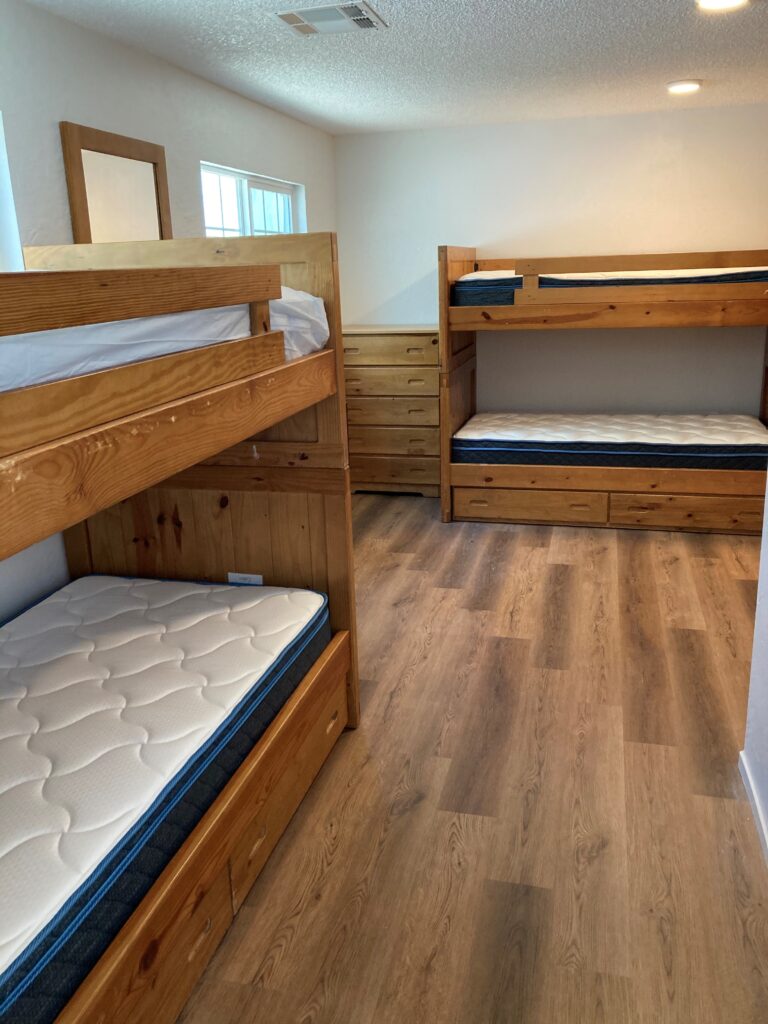 Restraining Order Clinic
Tri-Valley Haven Haven's Restraining Order Clinic assists survivors in applying for Temporary Restraining Orders (Protective Orders). This can be a useful tool for a victim's safety from their abuser. Tri-Valley Haven staff helps people every step of the way in the process of obtaining a restraining order, from the paperwork to accompanying a survivor to court. All of these services are free of charge for survivors. Tri-Valley Haven offers Drop-in Restraining Order Clinics. No appointment is necessary.
| | |
| --- | --- |
| | Tuesday, 5:30 PM – 7:00 PM, Tri-Valley Haven Pleasanton Satellite Office, Please call for (925) 449-5847 ext. 2606 for the location. |
| | |
| | Thursday, 2:00 PM – 4:00 PM, Tri-Valley Haven Community Building 3663 Pacific Avenue, Livermore. |
| | |
| | |
** For more information about the Restraining Order Clinic, please call our Legal Services Advocate at (925) 449-5847 x2606 or email Kimberley at kimberley@trivalleyhaven.org.