October is Domestic Violence Awareness Month
What Is Domestic Violence?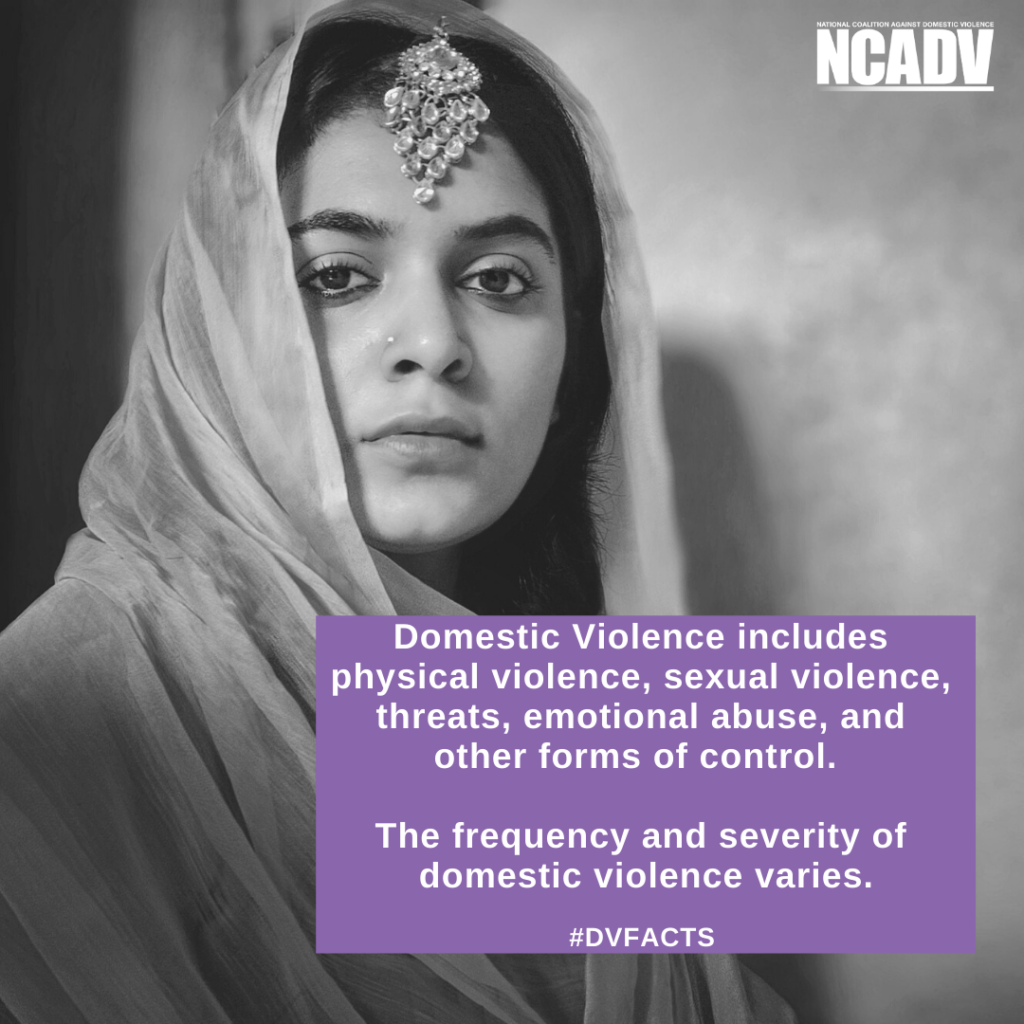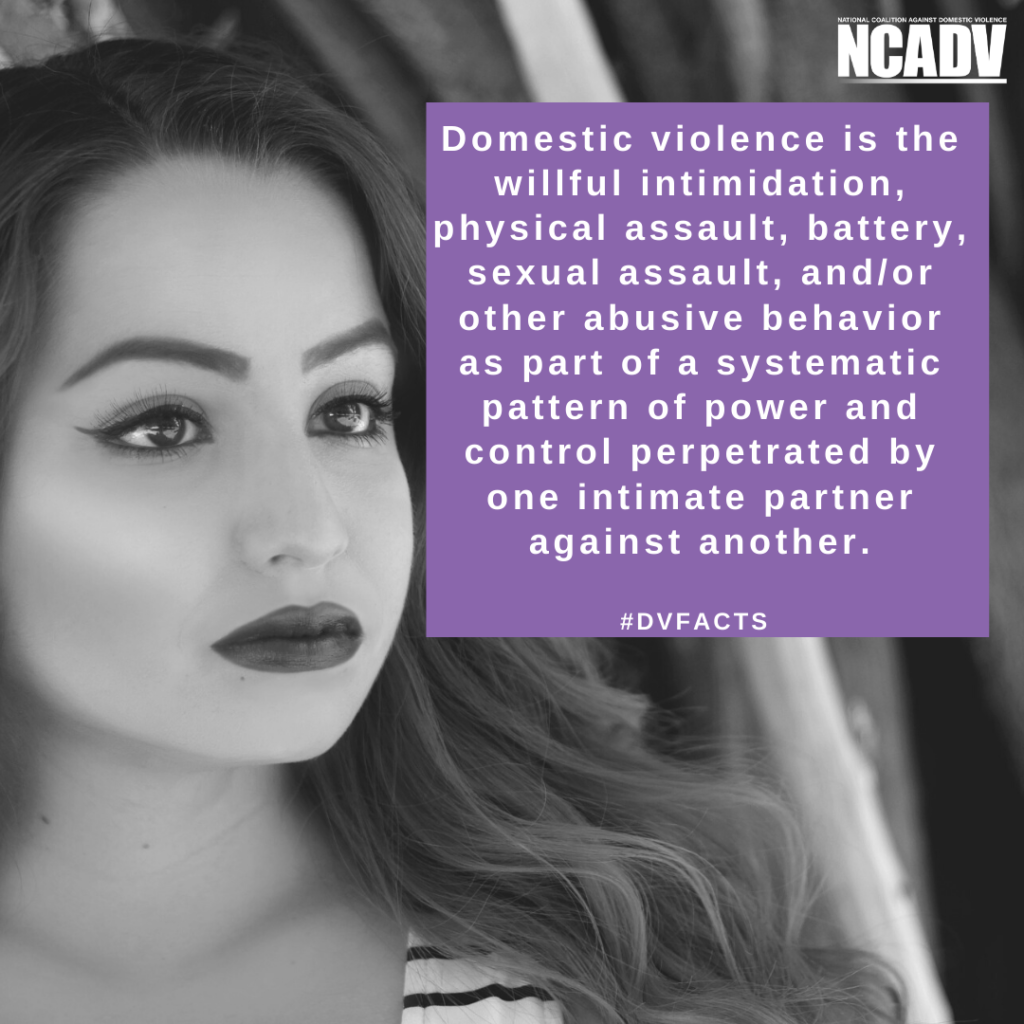 Understanding what domestic violence is and the many ways it can show up in relationships is the first step to creating a culture that has zero tolerance for domestic violence. After all, how can you change what you can't understand?
It's important to note that domestic violence doesn't always manifest in one specific way. Physical and sexual assaults, or threats to commit them, are the most apparent forms of domestic violence and are usually what makes others aware of the problem. But regular use of other abusive behaviors by the abuser, when reinforced by one or more acts of physical violence, make up a larger scope of abuse. Although physical assaults may occur only occasionally, they instill fear of future violent attacks and allow the abuser to control the victims' life and circumstances. A lack of physical violence doesn't mean the abuser is any less dangerous to the victim, nor does it mean the victims is any less trapped. Emotional and psychological abuse can often be just as extreme as physical violence. Emotional abuse can be dictating how the victim dresses, wears their hair, etc. Psychological abuse can include stalking or preventing a victim from attending school or work. Domestic violence is a problem that impacts individuals but must be addressed as a nation.
Events for DVAM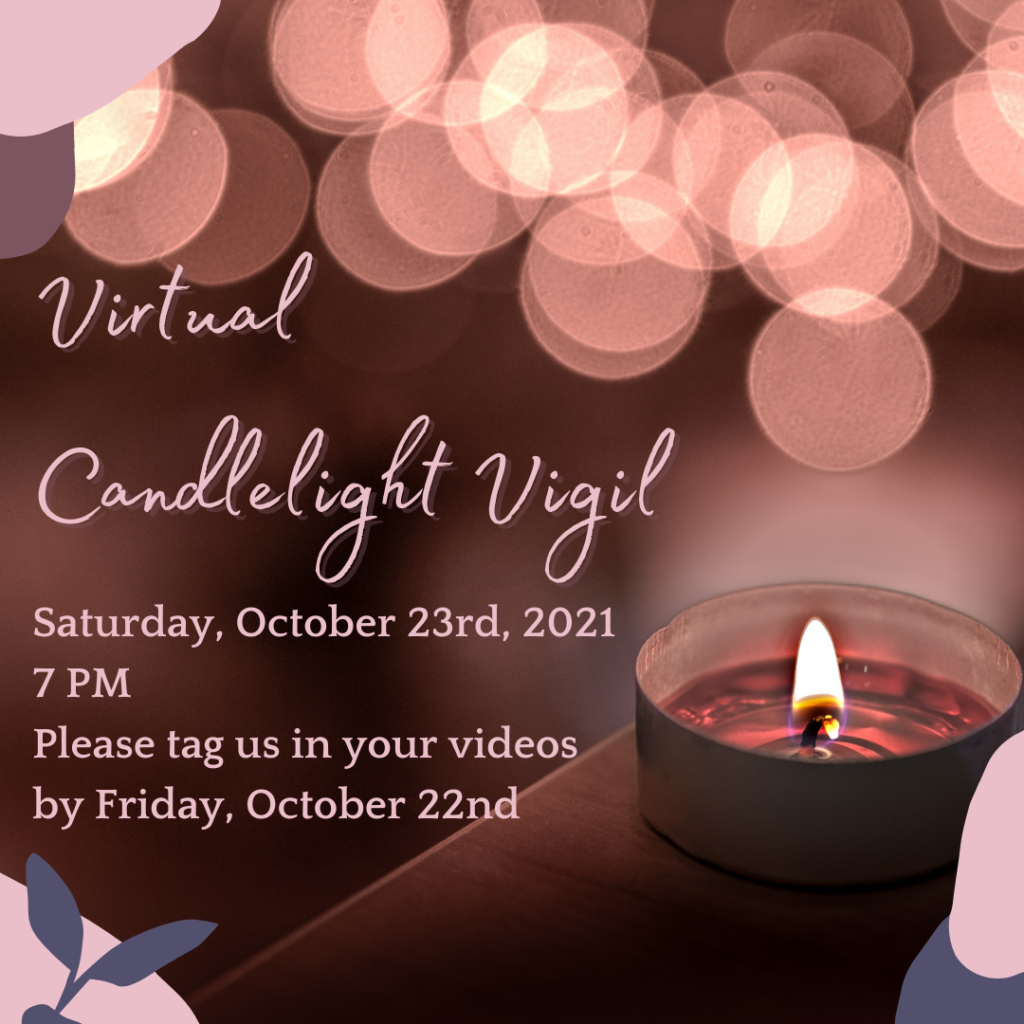 October 23rd, 2021. Tri-Valley Haven's mission is create a world without violence. Tri-Valley Haven's DV staff will be hosting a virtual candlelight vigil in remembrance of all those that lost their lives to domestic violence. In California, domestic violence homicides comprised 10.7% of all California homicides. Domestic violence homicides in California increased by 22.2% over 2017. We invite supporters, fellow DV organizations, etc., to create their own video/picture lighting a candle and tag us @trivalleyhaven to be included on the virtual vigil on October 23rd.
For more information please email our DV Shelter Manager Sarah at saraha@trivalleyhaven.org
To find more ways to be involved including more DVAM events, please visit the Events tab.
---
Tri-Valley Haven's Holiday Program
Every year Tri-Valley Haven helps survivors of domestic and sexual violence, low income and homeless families celebrate the holidays by providing them with gifts and food. Our annual holiday program fosters independence and empowerment. This season, we anticipate the Haven's Holiday Program will serve over 3,500 Tri-Valley residents in need by furnishing them with holiday food, a festive stocking and gift cards. We will conduct our program safely by distributing holiday items outside, wearing masks and practicing social distancing.

In order to make this year's holiday program a big success, we are seeking community donations. Cash is the most helpful as it allows us to focus on the program's biggest needs. Tri-Valley Haven is also requesting $20 Target and $20 Safeway gift cards, so families can shop for holiday items of their choice, and stockings (please see flyer here).
Together we can serve all Tri-Valley individuals in need. Thank you for your generous support.
Please drop off or mail donations to Tri-Valley Haven, 3663 Pacific Avenue, Livermore, CA 94550; Attention: Holiday Program. Tri-Valley Haven is open Monday – Friday
9 am – 5 pm. Please contact Christine@trivalleyhaven.org to arrange a drive or if you have questions. We look forward to working with you on this year's holiday project!
---
Mony Nop Turkey Drop Benefiting Tri-Valley Haven's Holiday Program
Join us on Sunday, November 21, 2021 from 10 am – 1 pm in-front of Livermore's City Hall Building, 1052 S. Livermore Avenue, and drop off a frozen turkey, gift card, or cash donation to help a local family in need this holiday season. Turkey and cash donations for Tri-Valley Haven's Holiday Program can also be made at the Livermore Grocery Outlet and the Pleasanton Grocery Outlet throughout the month of November. In the past Tri-Valley Haven has run out of turkeys for local families in economic need. The idea of a "Turkey Drop" was formed to make sure that all families will get a turkey at Thanksgiving.
This year, Tri-Valley Haven expects to serve over 800 local families in-need with food for Thanksgiving and with gifts and food for the December Holidays. The Haven greatly appreciates Mony Nop, Pleasanton Grocery Outlet, Livermore Grocery Outlet and our community supporters for their generous donations. For more information about the Mony Nop Turkey Drop and Tri-Valley Haven, please call Mony @ 925-575-1602 or Christine @ 925-667-2707 or email at: Christine@trivalleyhaven.org. (Please see the event flyer here).
---
---
Sign Up For Our Newsletter – Let's Keep In Touch!
---
Statement from the Bay Area Domestic Violence Shelter and Tri-Valley Haven Collaborative Condemning Ongoing Anti-Asian Violence
Tri-Valley Haven and the Bay Area Domestic Violence Shelter Collaborative stand in solidarity with Asian and Asian-American communities who continue to face unimaginable violence and hate across the country. Since the beginning of the pandemic, we have seen a pattern of anti-Asian violence fueled by the rhetoric of white supremacy movements and legislators from the far right and conservative media outlets who have continued to blame the Asian community for the virus. This rhetoric continues to escalate violence which has resulted in numerous fatalities, disabling injuries and inflicted trauma and fear for the individual victims and the entire Asian and Asian American communities.
Since the mid-1800s, generations of Asian Americans have contributed to the fabric of American society and worked hard to achieve the American Dream. Unfortunately the recent violence is only the most recent manifestation of systemic racism, including the banning of Chinese immigration for 60 years through the Chinese Exclusion Act, the internment of Japanese Americans during World War II, and attacks against South Asians after 9/11. Despite being seen as the perpetual foreigner, Asian American communities have a long history of strength, resilience, and social justice movement building, including in the field of gender-based violence.
Across our country, Asian American women are reporting hate incidents 2.3 times more than men. The hypersexualization of Asian women and historic colonization of Asian countries has created a toxic stew of racism, classism, sexism that normalizes violence against Asian women. This dynamic has often played out privately in situations of gender-based violence – whether domestic violence, human trafficking, or sexual assault – and is now playing out publicly in the horrific events of the last year.
As agencies actively working to end gender-based violence and all forms of violence and hate in our communities against all people, we call on our allies to join us in reaffirming our commitment to peace and justice, to stand and actively speak out and take action when anti-Asian comments, attitudes and hate crimes are being committed and to continue our pursuit of building peace in the family, in neighborhoods, across the country and around the world.