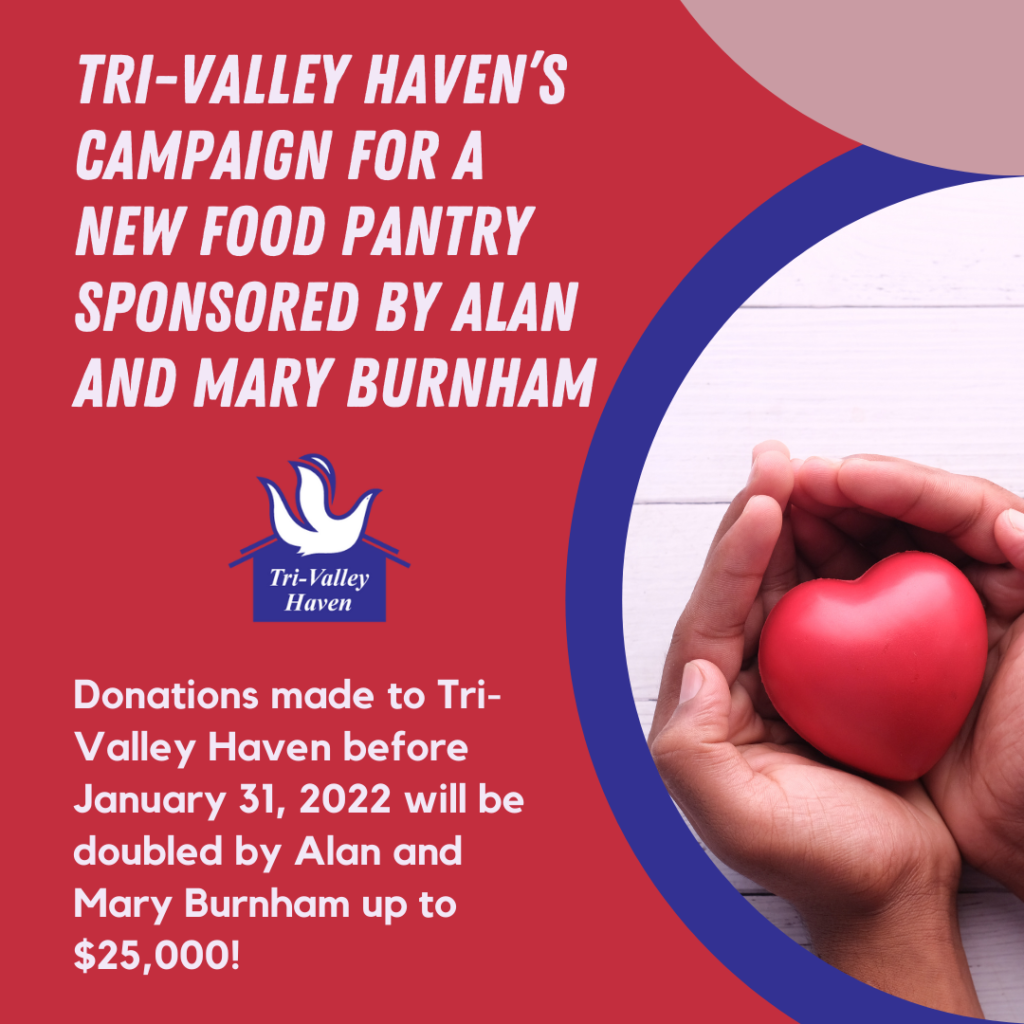 The Alan and Mary Burnham Matching Campaign to Benefit Tri-Valley Haven
Tri-Valley Haven needs your help. The Haven is opening a new, larger food pantry in Livermore to meet the growing need for healthy, high protein food. Food insecurity has grown significantly in the Tri-Valley area due unemployment and economic disparities exacerbated by the ongoing pandemic. Tri-Valley Haven is expanding its food services by moving into a larger pantry facility that is easily assessable to our clients. We need your assistance. The space needs to be converted into a bustling food market with shelving, fridges, a walk-in freezer, an industrial sink, composting bins, etc.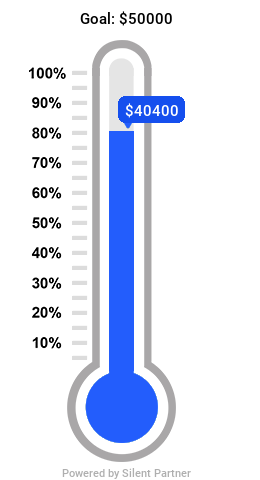 The wonderful news is that Alan and Mary Burnham are here to help! Every dollar that you contribute to Tri-Valley Haven before January 31, 2022 at midnight will be doubled by the Burnhams up to $25,000 for a total amount of $50,000! This is an amazing time for you to make a generous, tax-deductible gift to Tri-Valley Haven as we are in the process of moving and transforming our Food Pantry to serve the increasing community need. Tri-Valley Haven's new Food Pantry will serve many more families in economic need and will be run using the "client choice" model. This model empowers food pantry clients, or guests, to pick the food that is appropriate for their and their family's dietary needs. Tri-Valley Haven will offer more fresh fruits, vegetables, meat, dairy, eggs, etc. all free of charge for local residents in need. The new pantry will open in February 2022. It is because of the generosity of community members like the Burnhams that Tri-Valley Haven can make this new pantry a success and meet the growing needs of our city. Visit our donate page here!
---
Homeless Winter Outreach 2022
Tri-Valley Haven is seeking your help in assisting the homeless combat the cold temperatures.
For those living on the street, it is hard to find relief from the bitter coldness of the winter season. Frigid temperatures often present serious health issues for many homeless individuals. This winter, please assist Tri-Valley Haven in lending our community's most vulnerable a helping hand. In order to spread warmth this season, Tri-Valley Haven is currently collecting the following items to distribute to homeless men, women and children residing in the Tri-Valley area:
New or Gently Used
coats
gloves
scarfs
hats
socks
jackets
sweaters
blankets
sleeping bags
one-person tents
Donations are currently being accepted at 3663 Pacific Avenue in Livermore from Monday- Friday between 10:00am and 4pm. Please drop off donations no later than Monday, February 7th at 4pm.
If there are any questions about donations, please contact:
Ralph E. Johnson
Director of Homeless and Family Support Services
Office: (925) 667-2702
Email: ralph@trivalleyhaven.org
---
---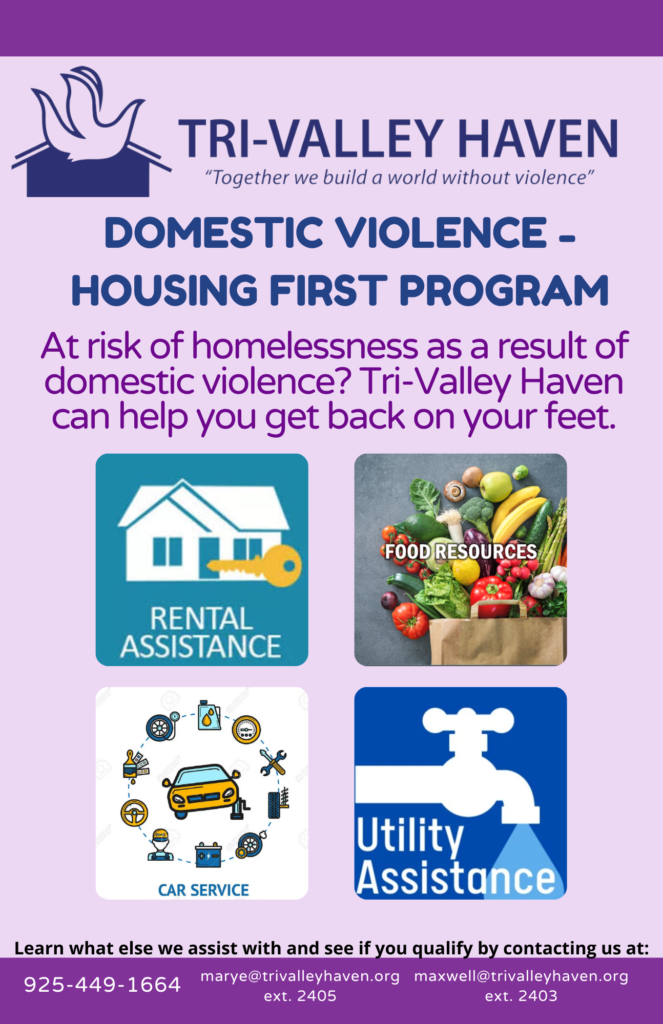 Visit the Domestic Violence Housing First Tab under Get Help to learn how Tri-Valley Haven can provide financial assistance for survivors
---
---
Sign Up For Our Newsletter – Let's Keep In Touch!