sexual assault services
Sexual assault is a term used to describe a range of violent crimes, including rape, attempted rape, incest, molestation, spousal rape, statutory rape, and any unwanted sexual contact. Sexual assault is not about sex, but about power and control. Anyone can be a survivor of sexual assault. Tri-Valley Haven is dedicated to aiding all survivors.
Sexual Assault Response Team
The Sexual Assault Response Team is an alliance between Tri-Valley Haven, the Sheriff's Department, Livermore, Pleasanton and Dublin Police, the District Attorney's Office and Highland and Washington Hospitals. When a survivor reports to the police station or the hospital, a Sexual Assault Advocate from the Haven is called to respond. The advocate is trained to assist the survivor through the emotional, medical and legal process following an assault. S.A.R.T. reduces the number of times a survivor must tell their story. Team members work effectively for the survivor's needs during this traumatic period.
Reporting a sexual assault is a personal decision and the survivor is the only person who can decide if reporting is the right choice. A survivor does not need to report an assault in order to get Tri-Valley Haven services such as counseling. If you decide to report, you have the right to request a Sexual Assault Advocate during interviews with the police or hospital staff. Conversations between survivors and Tri-Valley Haven advocates are confidential, protected by law and cannot be brought up in court.
24/7 Crisis Line
Tri-Valley Haven's Crisis Line is the backbone of our services and often the first point of contact for individuals in crisis. The Crisis Line saves lives; It is available around the clock to individuals who have experiences sexual and/or domestic violence. The Haven's Crisis Line is always answered by a trained Domestic Violence and Sexual Assault Counselor who provide crisis intervention, referrals and other services. If you or someone you know is in crisis, please call 1-800-884-8119.
Rape Crisis Center
The Rape Crisis Center provides crisis intervention and advocacy services to survivors of sexual assault and abuse. Our understanding professionals offer a safe environment for survivors to talk confidentially about their trauma and individual situations. Rape Crisis Center counselors understand a victim's situation and challenges. They provide guidance and support for those who are experiencing and recovering from trauma.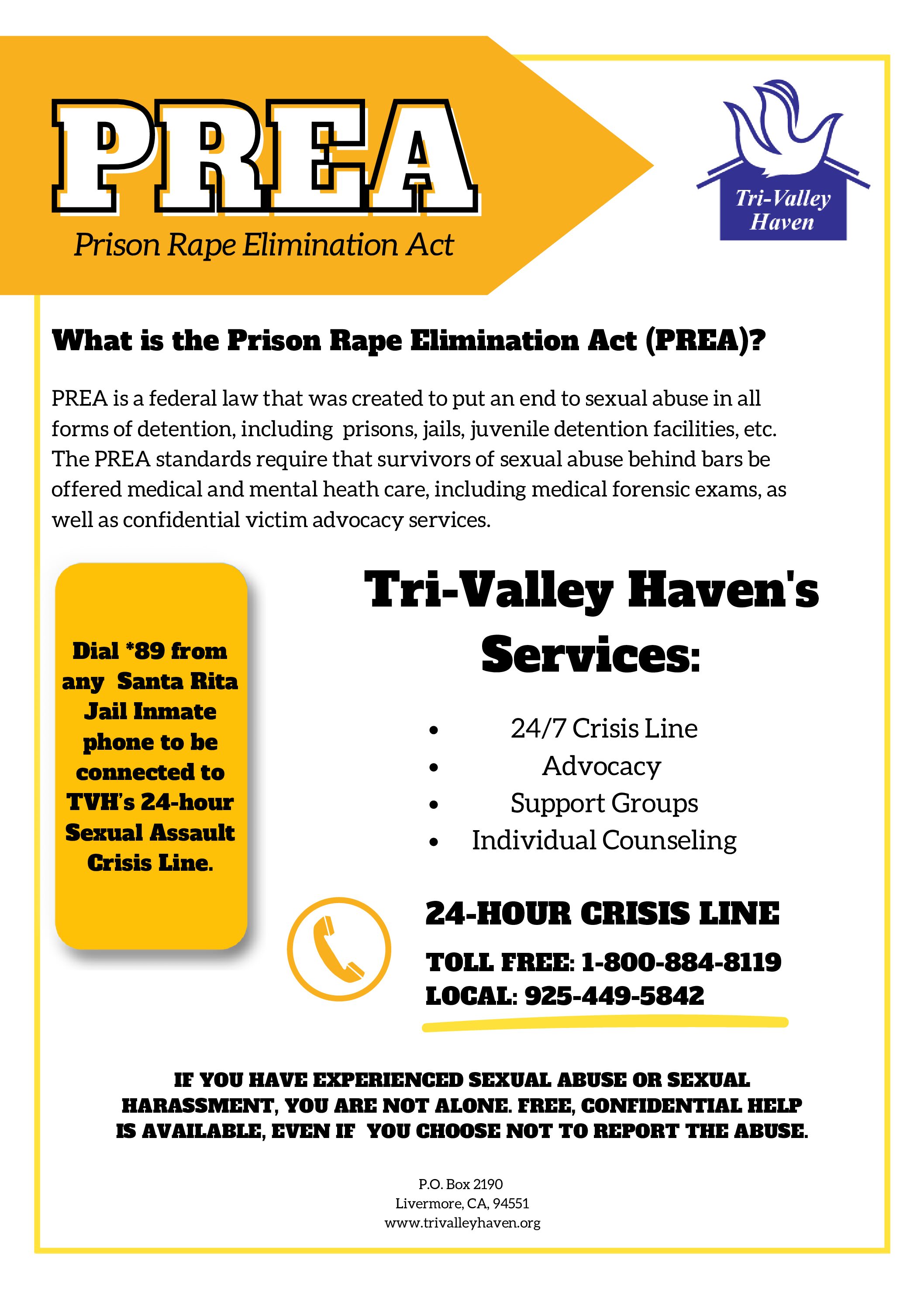 Pounds of Food Distributed
Connect with Us
Tri-Valley Haven Community Building:
3663 Pacific Avenue, Livermore, CA 94550
Counseling and Administrative Offices:
925.449.5845
Crisis Line:
1.800.884.8119
"Creating Homes Safe From Abuse"