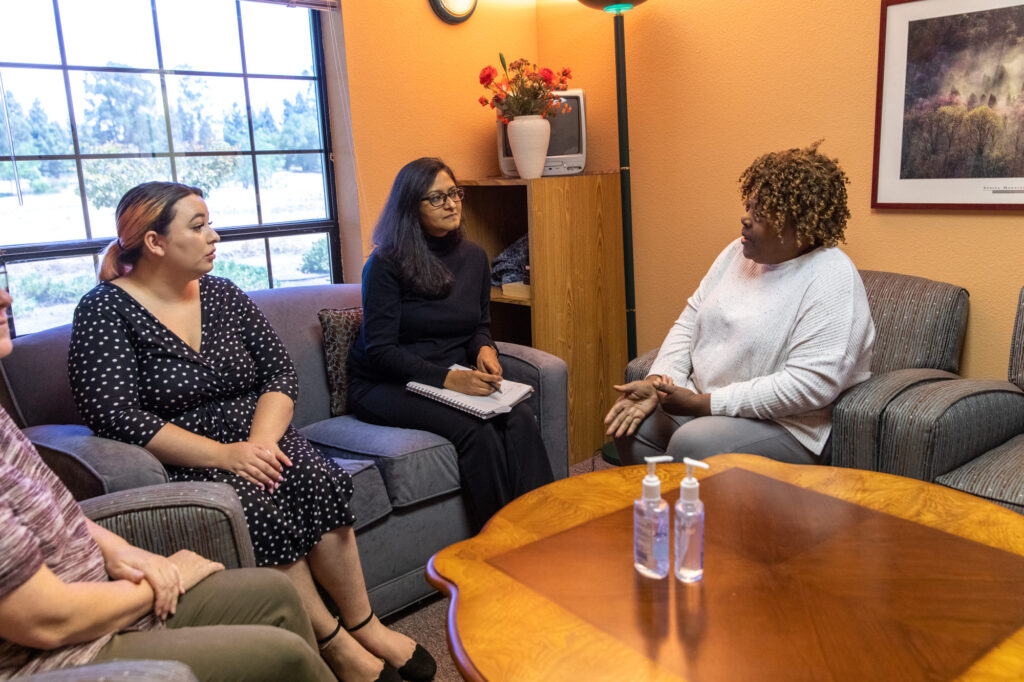 Tri-Valley Haven provides counseling for those experiencing difficulties relating to challenging emotional issues, domestic violence, sexual assault, dating violence and any other abusive situations.
Our weekly, facilitated support groups are confidential and help in the trauma healing process. The Haven also offers individual, free and low-cost, sliding scale therapy with professional therapists for survivors of domestic violence or sexual assault and their family members.
Support groups for survivors of domestic violence & sexual assault are available in English and in Spanish at Tri-Valley Haven's Community Building. Now available in person or virtually.
For more information or to start the counseling intake process, please call 925-449-5845.
Upcoming Support Groups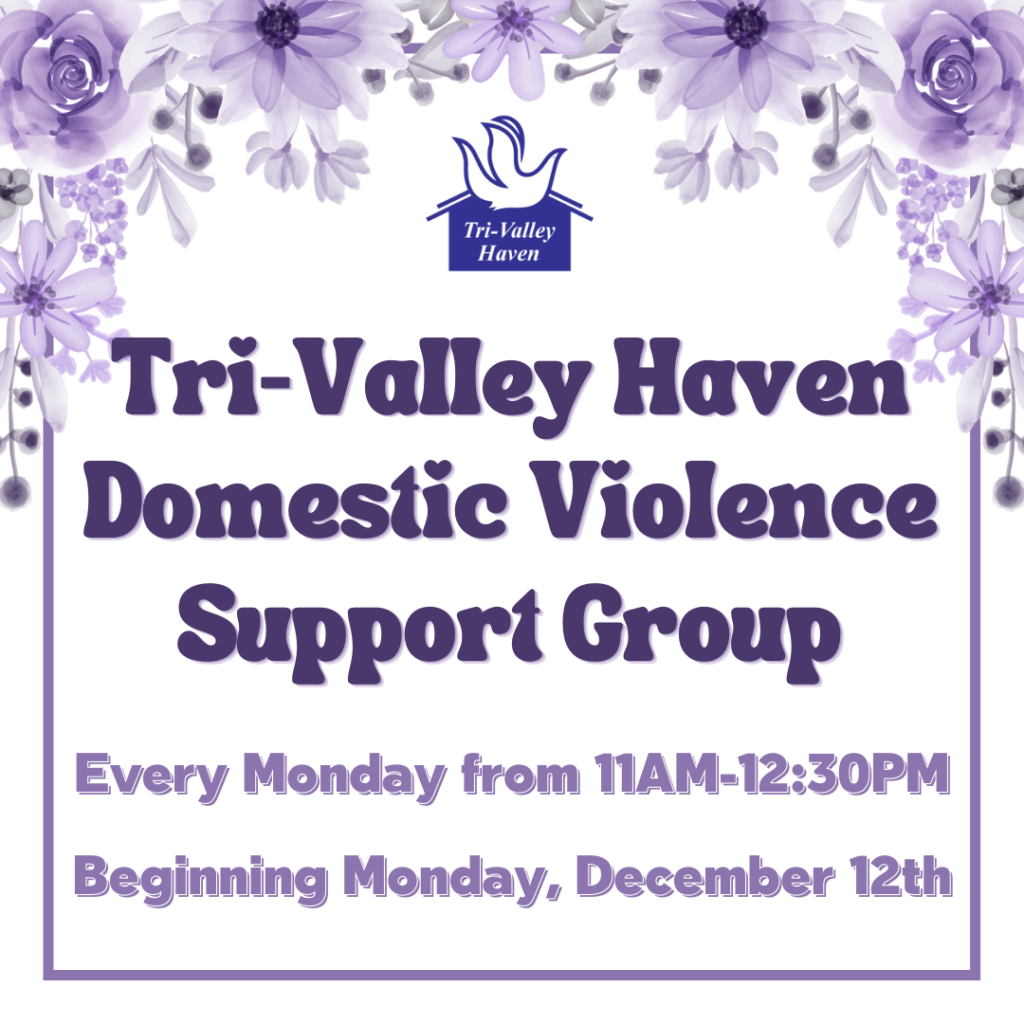 Tri-Valley Haven will be starting a new Domestic Violence Support Group in December 2022. Participants must register ahead of time as there will be no exception for drop-ins. Support groups are confidential and conducted by licensed professionals. To register for individual counseling or Tri-Valley Haven's support group, please contact Sharon at 925-449-5845.
Tri-Valley Haven iniciará un nuevo grupo de apoyo de la violencia doméstica. Los participantes deben registrarse con anticipación ya que no habrá excepción para las visitas sin cita previa. Los grupos de apoyo son confidenciales y están a cargo de profesionales autorizados. Para registrarse para recibir asesoramiento individual o el grupo de apoyo de Tri-Valley Haven, comuníquese con Sharon al 925-449-5845.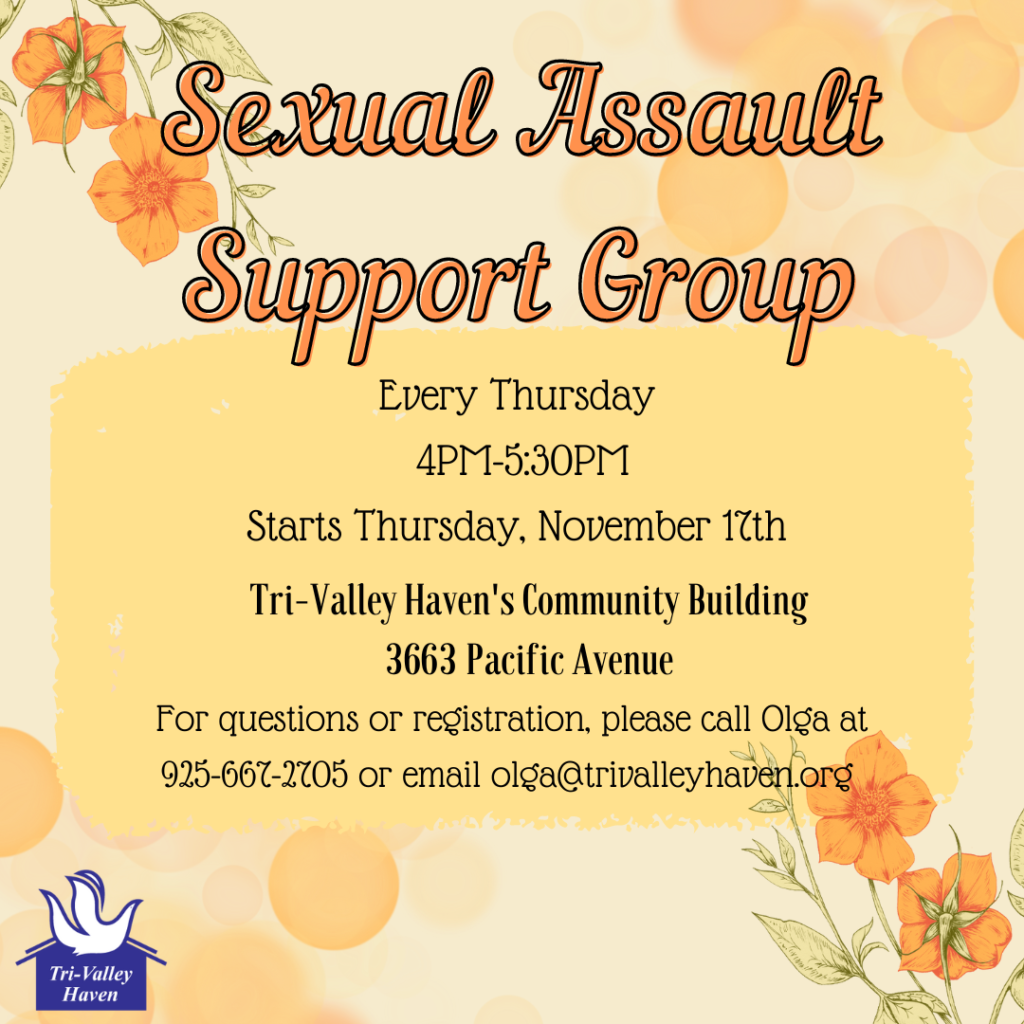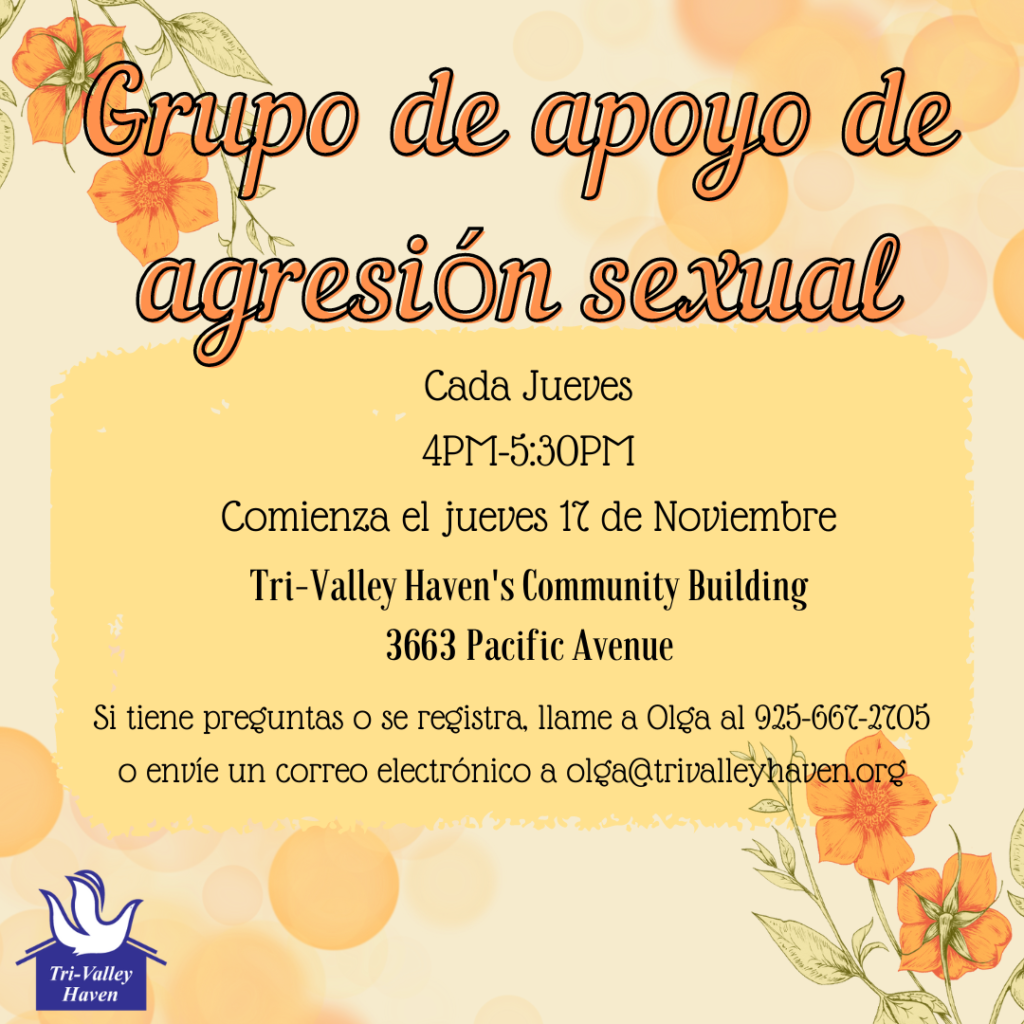 Tri-Valley Haven will be starting support group sessions for survivors of sexual assault/violence. Participants must register ahead of time as there will be no exception for drop-ins. Support groups are confidential and conducted by licensed professionals. To register for individual counseling or Tri-Valley Haven's support group, please contact Olga at 925-667-2705 or olga@trivalleyhaven.org
Tri-Valley Haven comenzará sesiones de grupos de apoyo para sobrevivientes de agresión/violencia sexual. Los participantes deben registrarse con anticipación ya que no habrá excepción para las visitas sin cita previa. Los grupos de apoyo son confidenciales y están a cargo de profesionales autorizados. Para registrarse para recibir asesoramiento individual o el grupo de apoyo de Tri-Valley Haven, comuníquese con Olga al 925-667-2705 o olga@trivalleyhaven.org