Tri-Valley Haven's Sexual Assault Dept. reflects on saam
Every year, Tri-Valley Haven commemorates Sexual Assault Awareness Month as a way to stand in solidarity with all victims and survivors of sexual violence, to honor the courage of the amazing advocates who we have gone before us and to prevent the ongoing cycles of abuse.
Decades ago, awareness of the terrible realities of sexual assault and domestic violence were limited at these times. With the civil rights era, movements for social change and equality began in the 1940s. Efforts during this time were advocated by women of color. Advocates like Rosa Parks worked at the intersections of race-based and gender-based violence. *
Social activism around the issue of sexual assault continued into the 1970s, bringing with it support for survivors and increased awareness. The first rape crisis center was founded in San Francisco in 1971. Tri-Valley Haven opened its doors in 1977 and established the only Rape Crisis Center in the Tri-Valley area in 1982. The Violence Against Women Act of 1993 (VAWA) was passed into legislation in 1993 due to the tireless work of sexual assault survivors and advocates.
Many rape crisis centers throughout the United States and internationally held events, marches, and observances related to sexual abuse prior to the first nationally observed Sexual Assault Awareness Month in April 2001.
This year is the 22nd anniversary of Sexual Assault Awareness Month (SAAM), and the theme is "Drawing Connections: Prevention Demands Equity." We invite all individuals in our community to join us in the various activities Tri-Valley Haven has planned, both in-person and online.
Throughout April, Tri-Valley Haven advocates are providing age-appropriate sexual assault prevention classes including information on healthy relationships, affirmative consent and bystander intervention at several Tri-Valley middle and high schools.
Thank you for joining the movement in support of sexual assault survivors.
If you have any questions about Tri-Valley Haven or Sexual Assault Awareness Month, please contact Sarah, Director of Sexual Assault and Counseling Services at: Sarah@trivalleyhaven.org.
If you are a victim of sexual assault and/ or domestic violence and would like to speak to an advocate, you can call Tri-Valley Haven's 24-hour crisis line anytime at 1-800-884-8119.
*Information included from NSVRC, National Sexual Violence Resource Center nsvrc.org .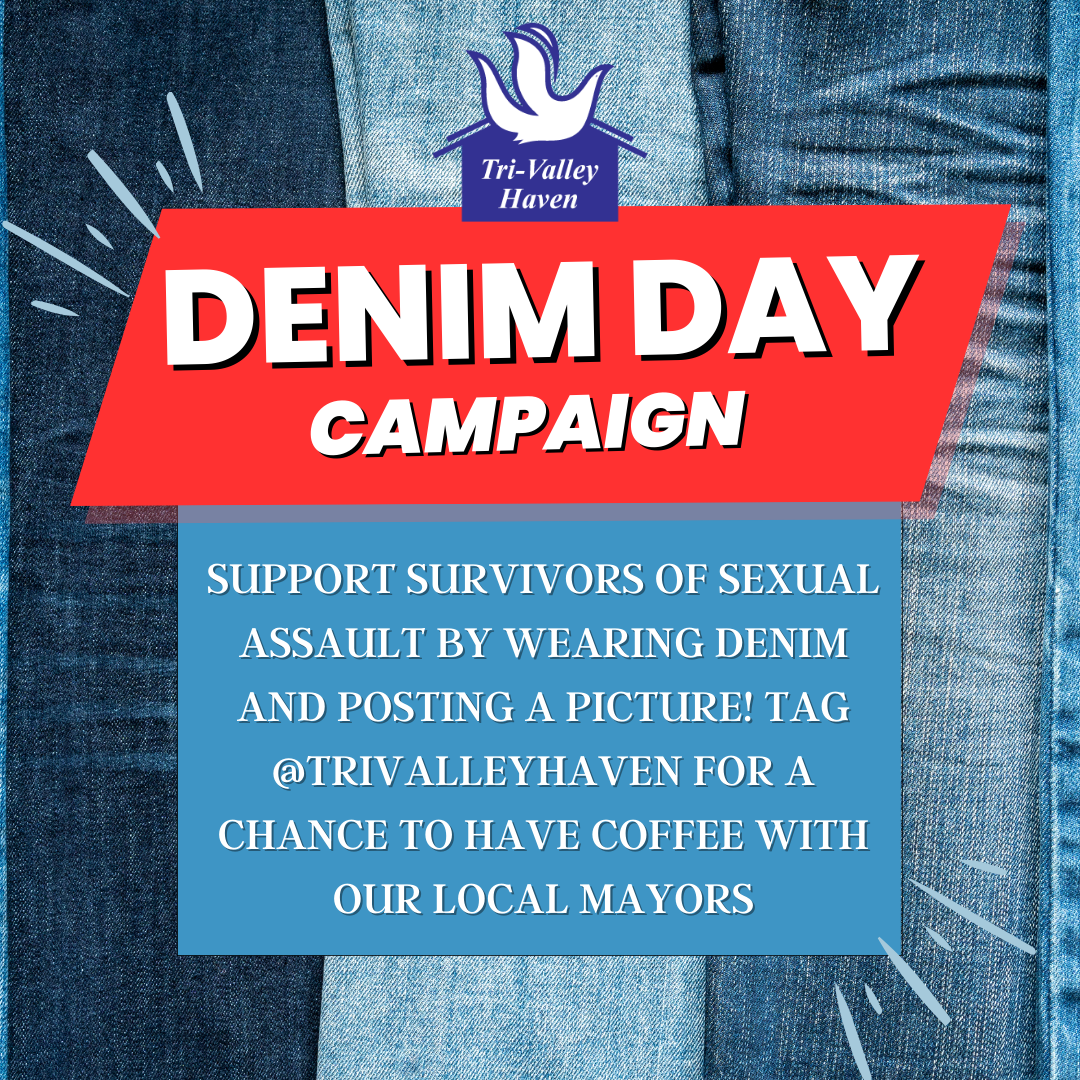 On Wednesday, April 26th Tri-Valley Haven will commemorate Denim Day, a day of sexual assault action and awareness. Denim Day began in 1999 to protest an Italian Supreme Court decision that overturned a rape conviction because the victim was wearing jeans. The Italian Supreme Court dismissed charges against a 45-year old rape suspect because his 18-year-old victim was wearing jeans at the time of the attack. At the time the Judge argued, "Because the victim wore very, very tight jeans, she had to help him remove them… and by removing the jeans… it was no longer rape but consensual sex." The judgment sparked a worldwide outcry from those who understand the coercion, threats and violence that go along with acts of rape. Each year, Tri-Valley Haven hosts Denim Day to honor all survivors and combat the victim blaming which unfortunately still happens.
Tri-Valley Haven invites you to wear denim on Wednesday, April 26 and spread awareness about preventing sexual assault in our community. Tag Tri-Valley Haven across social media for a chance to enjoy coffee with our local mayors: John Marchand, Karla Brown and Melissa Hernandez.
Finally, to wrap up Sexual Assault Awareness Month, Tri-Valley Haven invites you join our Candlelight March on Friday, April 28 at 7pm in Downtown Livermore. Please meet Tri-Valley Haven staff, volunteers, survivors, advocates and supporters at Lizzy Fountain on the corner of First Street and Livermore Avenue. We will take a short walk together along the Downtown Livermore sidewalks raising vital awareness.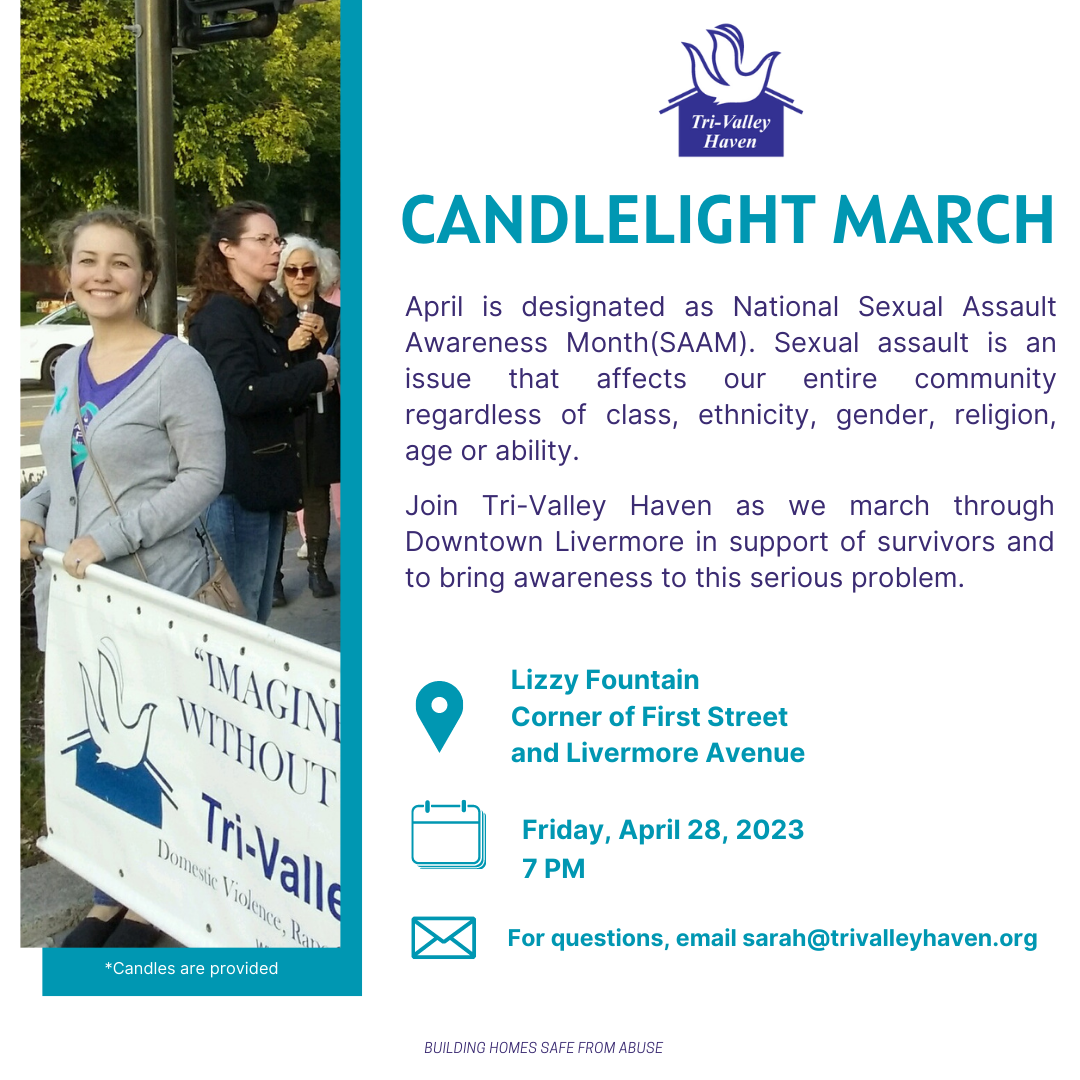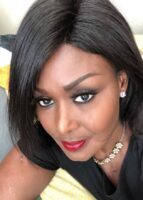 Written by Sarah Bariya
Director of Sexual Assault Services
Sarah Bariya has a JD degree and with over ten years of working with law firms and law related fields, she discovered her passion for advocating for the underserved population while working as CASA for the court system of the Eastern Panhandle area. She joined Tri-Valley Haven in 2015 where she has worked for the Homeless Services Department, Domestic Violence Services and she is now the Director of Sexual Assault Services with Tri-Valley Haven.
Pounds of Food Distributed
Connect with Us
Tri-Valley Haven Community Building:
3663 Pacific Avenue, Livermore, CA 94550
Counseling and Administrative Offices:
925.449.5845
Crisis Line:
1.800.884.8119
"Creating Homes Safe From Abuse"