International Women's Day (IWD) is a global day celebrating the social, economic, cultural, and political achievements of women. The day also marks a call to action for accelerating gender equity.
We can all challenge gender stereotypes, call out discrimination, draw attention to bias, and seek out inclusion.
International Women's Day was honored for the first time in Austria, Denmark, Germany, and Switzerland in 1911. Over one million women and men attended IWD rallies campaigning for women's rights to work, vote, hold public office, and end discrimination.
Marked annually on March 8th, IWD is one of the most important days of the year to celebrate women's achievements, educate and awareness raise for women's equality, and call for positive change in advancing women.
What is the difference between equity and equality?
Equality means each individual or group of people is given the same resources or opportunities.
Equity recognizes that each person has different circumstances, and allocates the exact resources and opportunities needed to reach an equal outcome.
If everyone is given the exact same thing, expecting that will make people equal, it assumes that everyone started out in the same place – and this can be vastly inaccurate due to factors such as poverty, lack of education, etc.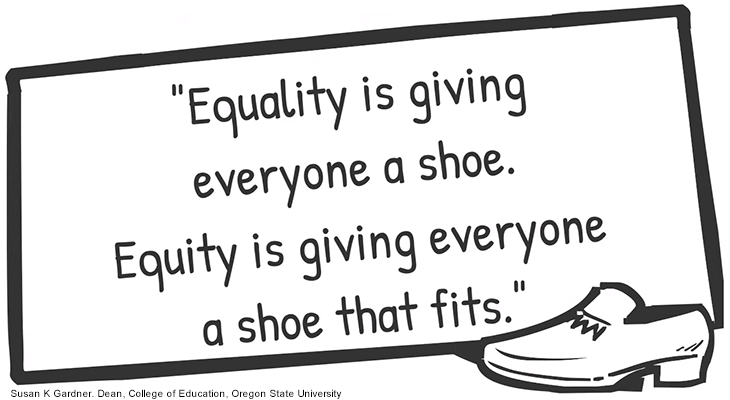 Women's equality is everyone's responsibility.
International Women's Day (IWD) belongs to everyone, everywhere. There's a space and place for everyone to help fight the good fight. All IWD activity is valid, that's what makes IWD inclusive.
One world, one mission: a movement forging women's equality. IWD brings together and unifies all those who care deeply about women's rights, and who can help forge a gender-equal and inclusive world.
Pounds of Food Distributed
Connect with Us
Tri-Valley Haven Community Building:
3663 Pacific Avenue, Livermore, CA 94550
Counseling and Administrative Offices:
925.449.5845
Crisis Line:
1.800.884.8119
"Creating Homes Safe From Abuse"