New local coalition
In the Spring of 2023, Alameda County awarded Tri-Valley Nonprofit Alliance a grant to lead the Coalition to Expand Community Outreach and Resource Navigation in North Livermore. This two-year project will support TVNPA's Anti-Poverty Collaborative to address the needs of people living in or near poverty.
Partners in the coalition entitled Livermore Connects, include TVNPA, Axis Community Health, Open Heart Kitchen, Tri-Valley Haven, and City Serve of the Tri-Valley.
Livermore Connects aims to improve health and economic outcomes for vulnerable populations, including Black, African American, Latinx, LGBT+, formerly incarcerated, survivors of trauma and violence, and those experiencing housing insecurity/homelessness. Services will include mental health, healthcare, emergency financial assistance, temporary and permanent housing, food distribution, and domestic violence support.
By working together, the coalition hopes to ensure community members are connected with the services and resources needed to improve their health and economic outcomes.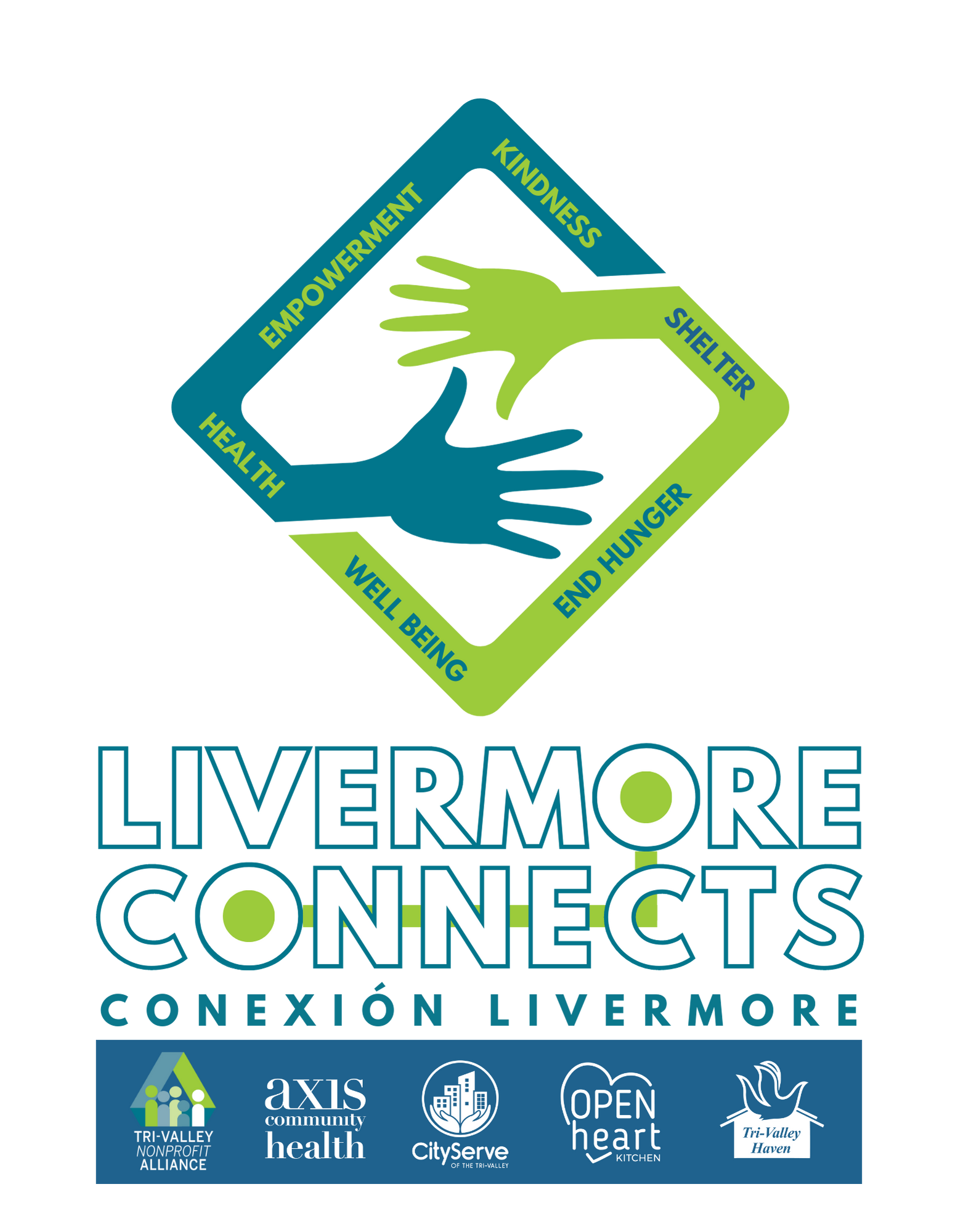 Livermore Connects held their first joint event on Saturday, August 12th. Aptly named, Salud Y Sol,  End of Summer Health Fiesta, was a free community event that centered on health-focused activities and resources for the residents of the Tri-Valley area.
This event aimed to foster a sense of community while offering valuable health-related services, information, and activities for attendees of all ages.
One of the highlights of the Health Fiesta was the Health Passport, which encourages attendees to explore each partner's booth and complete their passports for a chance to win a gift certificate prize. The partner organizations hosted a diverse range of interactive and educational activities, ensuring there is something for everyone to enjoy.
As a partner of Livermore Connects, Tri-Valley Haven hosted a booth to distribute filled backpacks. These backpacks were filled with the essentials – pens, paper, binders, glue, etc. – to ensure low-income children had the foundation to succeed going back to school. We ended up distributing all of our backpacks – 230 – before the event ended. 
We would like to thank everyone who donated to both of our backpack events – this year was the most we ever gave out! 
We would also like to thank TVNPA for inviting Tri-Valley Haven to be a part of such an important coalition. Together, we can create a community free from violence.
Pounds of Food Distributed
Connect with Us
Tri-Valley Haven Community Building:
3663 Pacific Avenue, Livermore, CA 94550
Counseling and Administrative Offices:
925.449.5845
Crisis Line:
1.800.884.8119
"Creating Homes Safe From Abuse"